Adsorbent Regeneration
Adsorption purification of oil products allows to improve their cheimcal and physical properties and performance without changing the composition of the products. The process removes unsaturated and aromatic hydrocarbons, tar, nitro, sulfuric and oxygen containg compounds.
The effect is due to the ability of the sorbent to capture and hold the comtaminants. With time, the rate of adsorption reduces and stops when a certain equillibrium is reached. At this tie, the sorbent should be replaced or reactivated.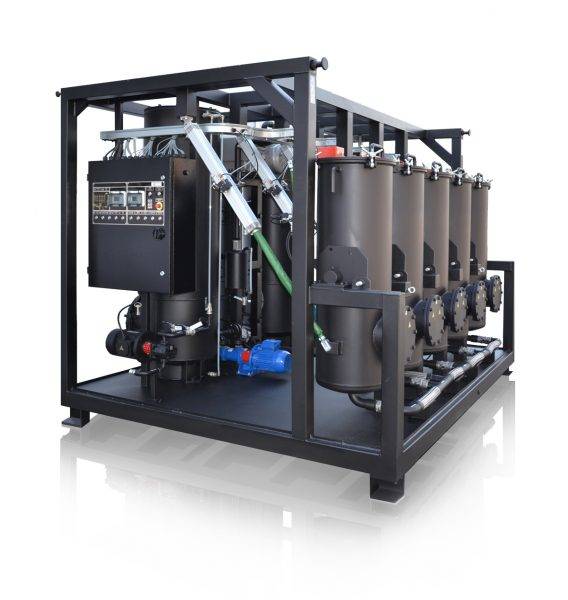 The effect is due to the ability of the sorbent to capture and hold the comtaminants. With time, the rate of adsorption reduces and stops when a certain equillibrium is reached. At this tie, the sorbent should be replaced or reactivated. The existing methods of sorbent reacviation are characterized by large losses of the sorbent (up to 30%) and the processed product. These factors prompted GlobeCore to develop the CMM-4RP units for Reactivation of Sorbent for oil purifying. This equipment is designed for restoration of waste sorbents used in oil purification processes. Using the CMM-4RP can save on the purchase of new and disposal of old sorbent.
Adsorbent Regeneration of GlobeCore
In the first quarter of 2016, GlobeCore completed the project of developing and manufacturing of the new CMM-4RP adsorbent regeneration unit. This product us designed for restoration of waste bleaching earth sorbents, used industrially for purification of oils, heavy fuel, diesel and other petrochemical products. The waste sorbent is loaded into invertible columns of the CMM-4RP unit. The adsorbent regeneration takes 20 hours. Under high temperautre and vacuum, the contaminants are removed from the sorbent. Then they pass through the exhaust system to moisture separator and to the buffer tank.
Adsorption regeneration process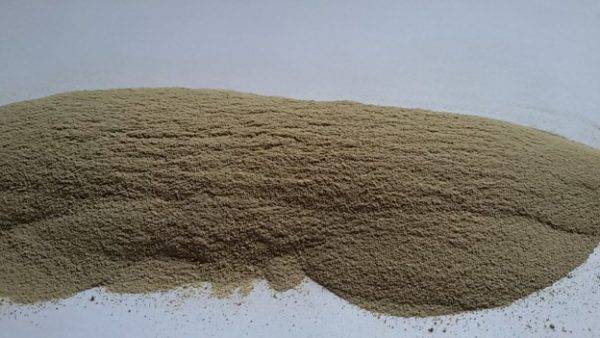 Saturated sorbent is loaded into special columns, where it is subjected to high temperautre and vacuum, removing the contamingnats. After the process of reactivation if compelte, the columns are inverted and the restored sorbent is unloaded. The oil capture by the sorbent previosly is collected in a special vessel and can be reused. Reactivation of used sorbent allows to restore their properties and used them to purify oil products with any degree of contamination. Design and production of the unit can be customized. In this case, the lead time of the order is 45 days. Stock models of the sorbent reativation units can be purchased directly. If needed, our specialists can vists your facility to commission the unit and train your personnel.
If you are reading this, you are most likely one of the below:
– the owner of a company involved in purification and reclamation of oil, heavy and diesel fuel etc. You look to reduce the costs of new and disposal of oil sorbent, as well as to eliminate environmental issues; – a procurement officer. You are interested in the best price/quality offers; – a process engineer. You need to organize oil product purification, ensuring the compliance of the sorbents to all regulations and standards.By ordering the CMM-4RP units, the above issues can be solbed! GlobeCore is always ready to provide service and spare parts.
Let us see if you need a CMM-4RP unit:
– you would like to avoid problems with exhausted sorbent; – you would like to save on purchasing new sorbent; – you would like to use existing resourses efficiently. – If the answer is yes, then we have more to discuss!
CMM-4RP sorbent reactivation unit specifications
| | | |
| --- | --- | --- |
| № | Parameter | Value |
| 1 | Nominal power, kW | 18 |
| 2 | Total power consuption per one reactivation cycle, kW×h | 70 |
| 3 | Voltage, V | Customized |
| 4 | Control system | Semi-automated |
| 5 | Dimensions, mm – length – width – height | 2800 2150 2150 |
| 6 | Weight, kg | 2200 |
How to get one of the CMM-4RP units to operate at your facility?
– contact us and we will discuss your order; – we will suggest options and pricing and will calculate lead time; – we will meet in our production facility, if possible; – we will manufacture and commision the unit at your facility.
Advanatges of the CMM-4RP units:
– compelte removal of oil captured by the sorbent; – reuse of the sorbent up to ten times after reactivations; – the reactivated sorbent can purify products with any degree of contamination; – sorbent reactivation costs are reduced; – transportation costs are reduced;sorbent can be deactivated with disposal without harmful environmental effects.
Reasons to choose our product

Invariable German quality

Fast production

Stock equipment available from storage

Up to 30% budget savings
Flexible discounts

Service centers on four continents

Shipment protection system

Anti-corrosion and protective coatings

Worldwide sorbent change service. Optional equipment for used sorbent reactivation
The manufacturer
GlobeCore is a large multi-centered company, which has been actively working in the international marker for over 10 years. During this time the company has significantly expanded its production capabilities, the product line and the global dealer network. We carefully listen to the inquieries of our clients to provide the best service.
Over 250 administration, engineering and manufacturing world class specialists are employed by the company. We are always open to accept the new tendencies of the world economy and technologies. The result is hundreds of units produces annualy and client satisfaction.
New ideas and processes are always welcome at out company. We constantly present our products at various expos and tradeshows and we are quite a sponge for novelties and trends. This approach allows us to effectively streamline our production, manufacture environmentally friendly products and keep our clients satisfied.
HARRISON A. McCOY, III, Hawaiian Islands:
"We have been observing operation of GlobeCore for many years: these guys really do make outstanding equipment for transformer oil regeneration in the field. Transformer's can be services without the need to shut them down. 1 micron filtration and drying to 2 ppm are really impressive"
Yaser Ahmadi, Engineer at Electrical Company, Asia:
Professional solution to the problem of transformer oil purification, filtration and degassing is the products of GlobeCore. I recommend looking into the company's offers.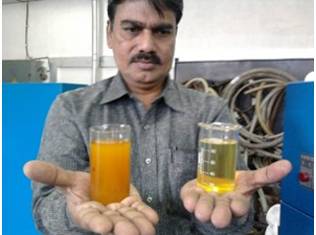 Mr Janaki Ram, India:
Los resultados de purificación y aclaramiento de productos derivados de ptróleo son soprendentes. Ya hemos adquirido y vamos a continuar ampliando nuestro stock de las unidades UVR."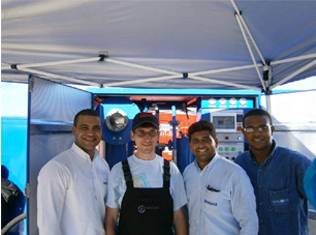 Sr. Hector Guerrera, La República Dominicana:
Durante las pruebas de equipamiento fabricado por Globecore fuimos impresionados por los altos estándares tecnológicos de las sistemas y también por el alto profesionalismo de la plantilla de expertos de Globecore.