Recently, the energy of the wind has become a very popular energy. This method  of obtaining energy is environmentally friendly, as it does not produce harmful waste. To better understand wind turbine, let's consider what  kind of equipment it is and how it works.
In general, wind turbines are structures carrying a nacelle with blades and a number of units and mechanisms.  These mechanisms are the main working body of a wind turbine (gearbox, generator, reducer and rotor). All other components (blades, gondola, mast, brake, controller, drives, and sensors) are the additional mechanisms.
In the last few years there has been an intensive work done on developing and manufacturing of wind turbines without gearboxes to convert wind energy into electric power. Small wind turbines with low power have not been using gearboxes even previously. There are cases of using small gearboxes. In such windmills, there is no need to change gear oil, as they are not repairable in the event of break downs, but are simply replaced with new ones. New "gearless" windmills are designed to produce large amounts of electricity.
Nevertheless, all modern wind turbines are equipped with gearboxes. A wind turbine is an installation that operates in conditions of temperature changes, hurricane winds and heavy rains, which invariably lead to damage of parts and mechanism and disables equipment. To help and maintain a wind turbine, its gearbox is lubricated with transmission oil, which is either changed over time, or passed through gearbox oil filtration.
Properties of gear oil and its application
Gear oil is a finely refined petroleum product. In the wind turbine  gearbox system, the oil performs the following functions:
reduces friction of details;
protects the mechanism from the products of oxidation and corrosion;
prevents foam formation;
detains dirt and prevents sediment formation on the walls of the gearbox.
It lubricates the propeller blade bearings, main shaft bearings, rotary mechanism, generator, yaw bearings and transmission gears. It becomes apparent that a lubricating oil is simply necessary for servicing a wind turbine equipment.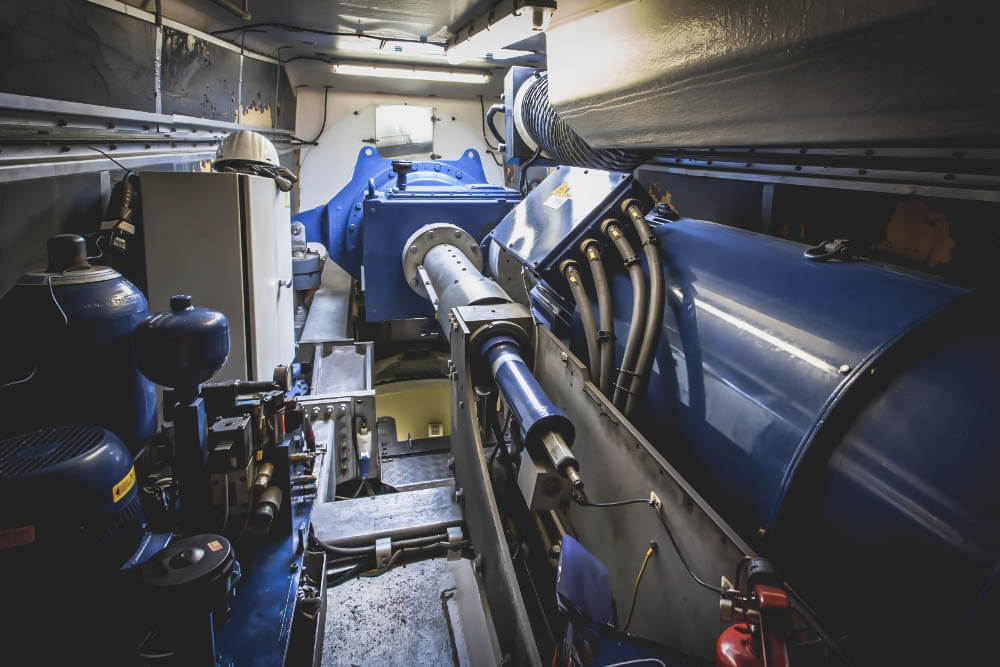 Gearbox oil filtration and replacing
With prolonged operation, there is a significant deterioration of the physicochemical characteristics of lubricating oil. Accumulated in oil large number of gases, dissolved and undissolved moisture, wear particles of transmission system and dirt are the main causes of wear.
In the gearbox of a wind turbine, the oil contacts with all the details of the mechanism, therefore, its purity is extremely important.
In this regard, the gearbox oil filtration is a necessary part of wind turbine maintenance. Cleaning and replacement are carried out in two cases:
when two or three years have elapsed since oil filling (the warranty period is running out);
test sample analysis showed significant deviations from the norm of physicochemical characteristics.
Change of oil in wind turbine gearbox using manual labor or partially automated pumping has its disadvantages. Such methods allow the aging products of old lubricant, that still remain in a gearbox in some amount – to  get into new oil.
To solve the problem of gearbox oil filtration and oil change, GlobeCore has developed special equipment.
These are the CMM-G wind turbine gear oil changers and the CMM-4T oil purifier
Wind turbine gear oil changers CMM-G from GlobeCore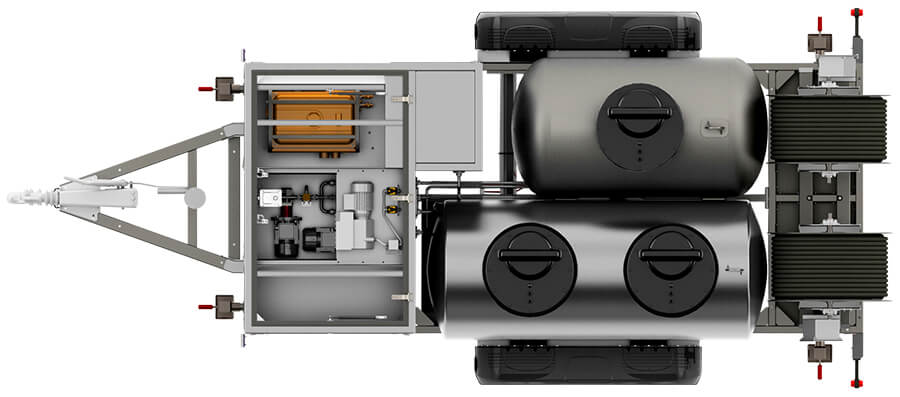 The oil station CMM-G is designed for draining, flushing and filling new gear oil into the wind turbine gearbox. In addition, it cleans the remains of old lubricant out of the mechanism. The unit heats the oil before pumping and filling. The station works with mineral and synthetic oils, so when changing from one type of lubricant to another, it is necessary to rinse and replace the filters in the unit.
The CMM-G provides the following additional elements:
control valve operation;
oil flow meter;
generator to supply electricity.
The unit consists of a box, tanks for new and used oils and hose reels. The equipment is set a two-axle trailer.
Gearbox oil filtration unit СММ-4Т from GlobeCore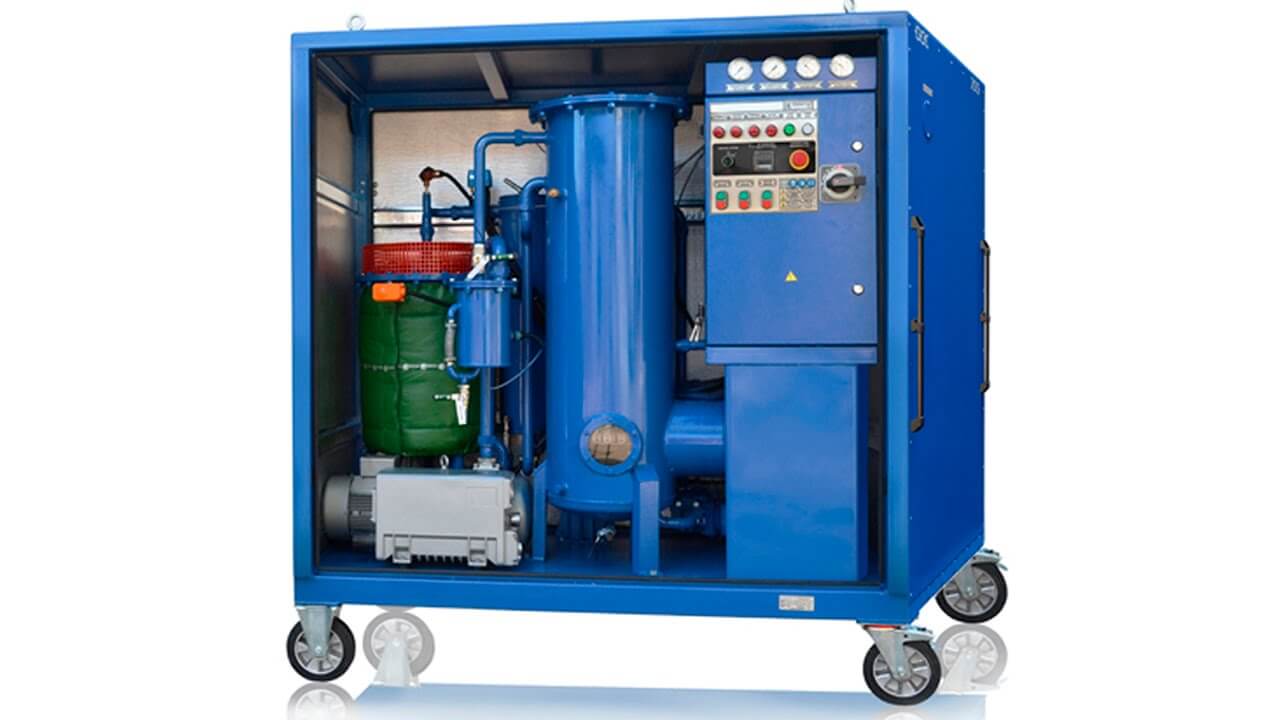 Since the process of oil change in a wind turbine gearbox is laborious enough and requires the attraction of additional monetary resources (for the purchase of a new lubricant), in cases of non-critical contamination, oil filtration in the wind turbine gearbox is the best option. To do this, you can use gearbox oil filtration units from GlobeCore – CMM-4T.
Cleaning of the lubricant with this equipment is carried out through a thermal vacuum filtration in one cycle. The unit works in the following modes:
filtration;
drying and degassing;
evacuation of other equipment.
The oil station can be made both in a stationary (container) and  mobile (transportable from site to site) design. Inside the container there are aggregates and a system of pipelines connections.
Among the advantages of acquiring CMM-4T units, are the following:
short delivery times;
is known for quality;
competitive price;
detailed customer advice before and after purchase;
complete set includes spare parts;
ease of operation;
on site oil purification;
saves money on buying new and recycling old oil;
low energy consumption and high efficiency.