Oil Regeneration Rigs (CMM-R)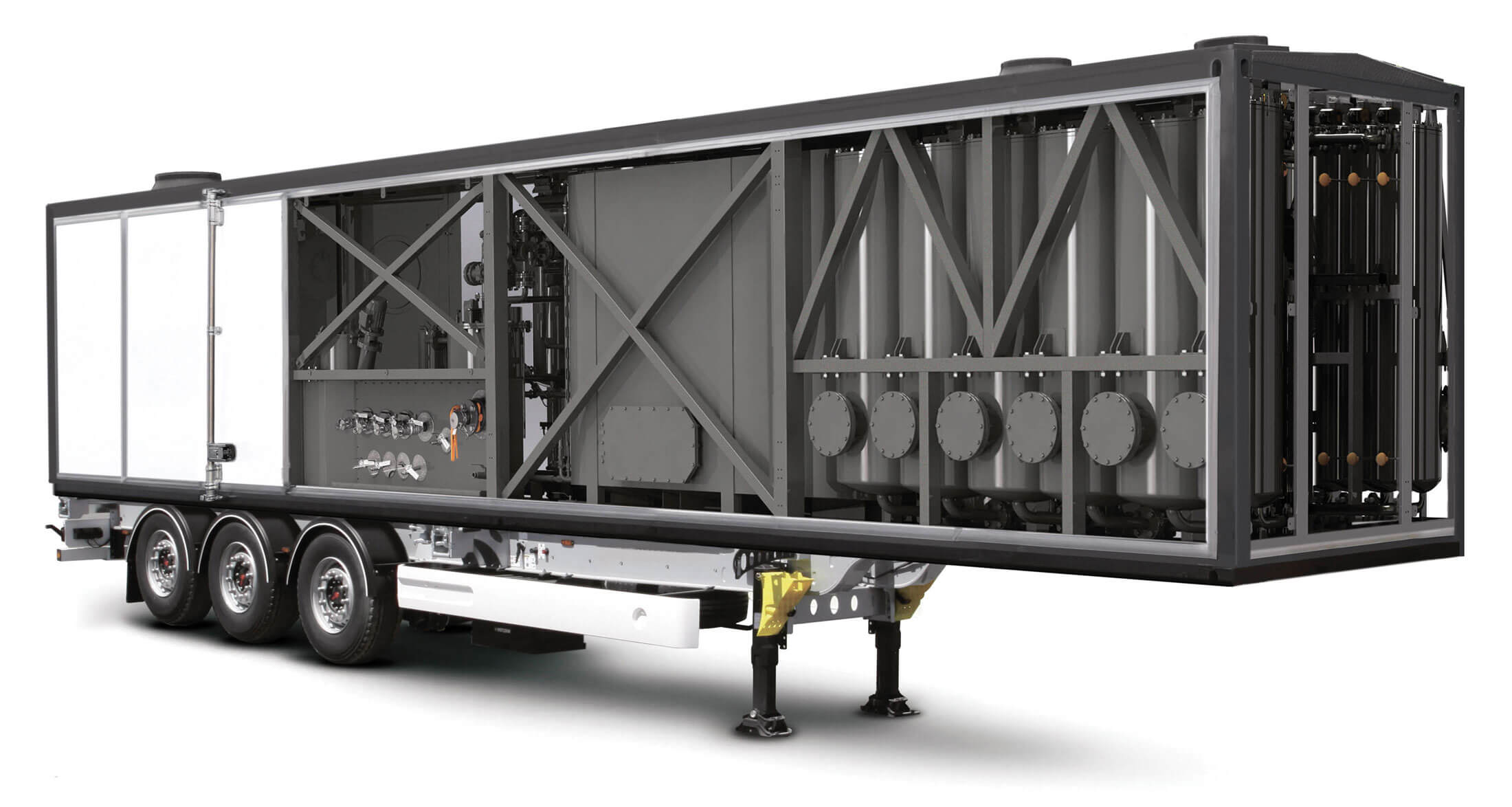 Transformer oil regeneration
The condition of paper insulation and the magnetic circuits of a transformer is what determines the length of its service life. There is no meaningful limit to the service life of the magnetic elements, but paper insulation is prone to stress and wear over time; making its condition the most important factor of transformer long term service. Normally, paper insulation ages over a long period of time, but the process can be significantly accelerated by heat, oxygen, water and the products of transformer oil oxidation. These products accumulate in the paper over time.
CMM-R Oil Regeneration Systems 
The 
GlobeCore
 regeneration process restores used oils to new like condition.  This process makes it possible to fill transformers with oil that would previously have required disposal.  The oil in the transformer can be used without replacement for the entire service life of the transformer. The 
GlobeCore
 CMM-R systems are designed to extend transformer service life by restoring the dielectric strength and chemical composition of dielectric insulating oil. In the process of oil regeneration, oil degradation products and acidic compounds are removed, the oil becomes clear, oxidation resistance is improved, Earth is free from oil and contaminants.
Technical specifications

Parameter

Value

 Maximum flow rate l/h

4000

 Nominal flow rate, max l/h

1000

Max. power consumption, kW

69

Sorbent total amount, kg

1600

Power supply parameters

3ph 480V 60Hz

Theoretical amount of sorbent reactivations

300

Dimensions, not more  mm
– Length

5150

– Width

2090

– Height

2102
while gas solubility is reduced.
Table below shows typical oil parameters before and after treatment.
| | | | |
| --- | --- | --- | --- |
| Parameter | Test Methods | Before regeneration | After regeneration |
| Appearance | Visual | Cloudy brown | Clear and transparent |
| Acid number, mg КОН/g | IEC 296; ASTM D-664 | 0.63 | 0.01 |
| Corroding sulfur | ISO 5662; ASTM D-1275 | Gained | None |
| Mass moisture content, ppm | IEC 733; ASTM D-1533 | 170 | 5 |
| Breakdown voltage, kV | IEC 156; ASTM D-1816 | 11 | 73 |
| Dielectric loss tangent for 90ºС | IEC 247; ASTM D-924 | 4.0 | 0.001 |
| Bulk gas content, % | IEC 60599; ASTM D-3612 | 12 | 0.1 |
| Surface stretching, Н/m, for 25ºС | ISO 6295; ASTM D-2285 | 22 | 45 |
| Mechanical contaminants size, micron | | 50 | 5 |
| Oxidizing steadiness:Acid number, mg КОН/g | IEC 1125А; IEC 1125B; IP-307 | — | 0.2 |
PLANT APPLICATION
GlobeCore's
Oil Regeneration Plants are design to carry out regeneration on energized and de-energized transformers as well as on tank to tank basis. This system is ideal for waste oil disposal.
Regeneration of Oil in transformer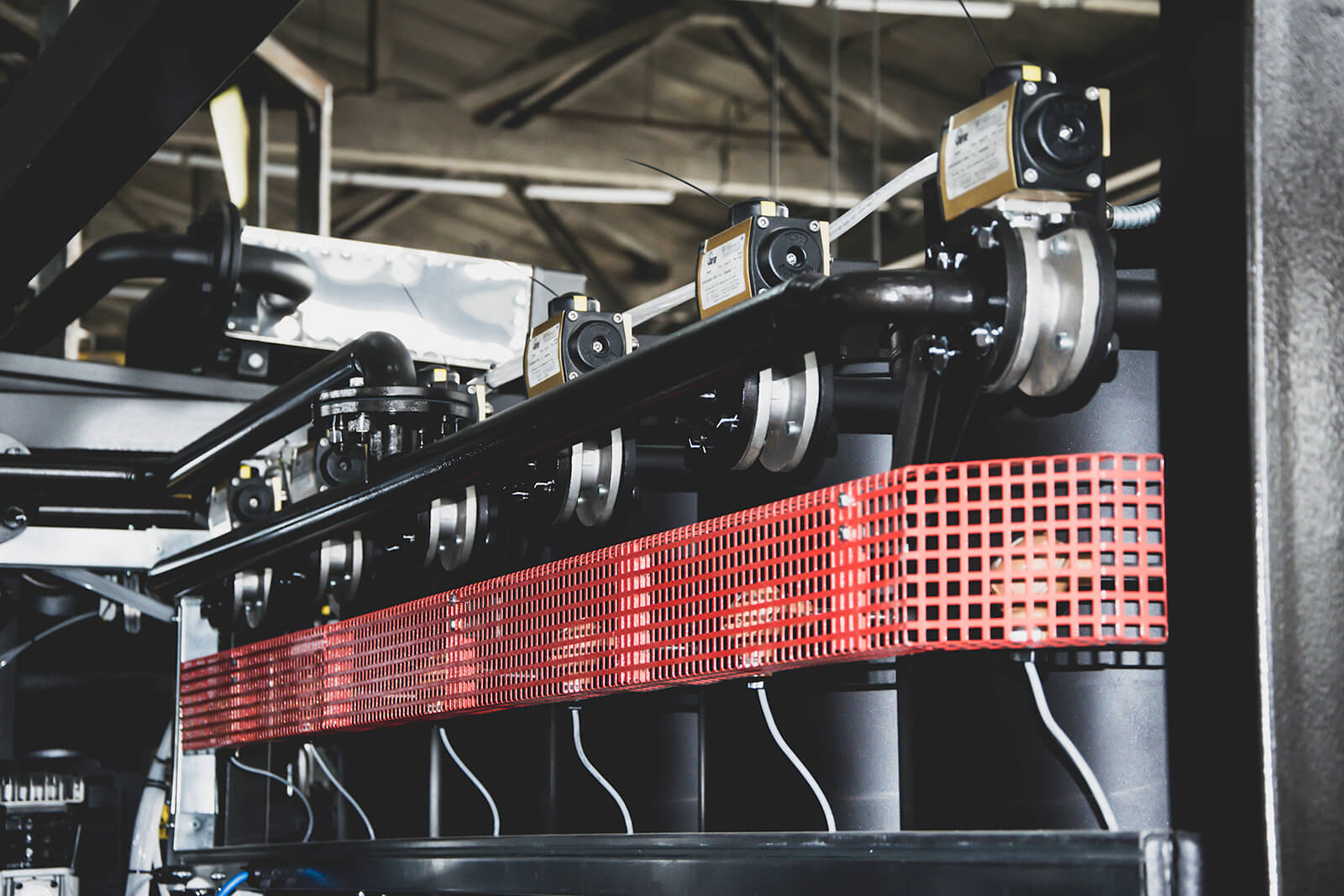 Oil shall be taken and tested at the beginning of oil regeneration inside a transformer. The results will show duration (number of passes) required to regenerate the oil. Dissolved gas results will indicate whether transformer may be treated in energized or de-energized state. Usually Regeneration Plant is used on 50 % to 80% of its production capacity while treating energized transformers to ensure laminar movement inside of transformer oil tank. With average oil characteristics it takes 8 to 10 passes to regenerate oil to "like new" conditions. While treating de-energized transformers the Plant can be used on 100% of its production capacity.

Desludging
Desludging of transformers requires oil temperature to be above aniline point usually around 80 C. Constant circulation of oil shall be maintained during desludging and oil must be new or regenerated. This process will be more efficient on energized transformer as winding vibration and generated heat will also help to remove sludge. With average oil parameters it takes 10-20 passes to desludge energized transformer and up to 50 passes on de-energized transformer.
Tank to tank Regeneration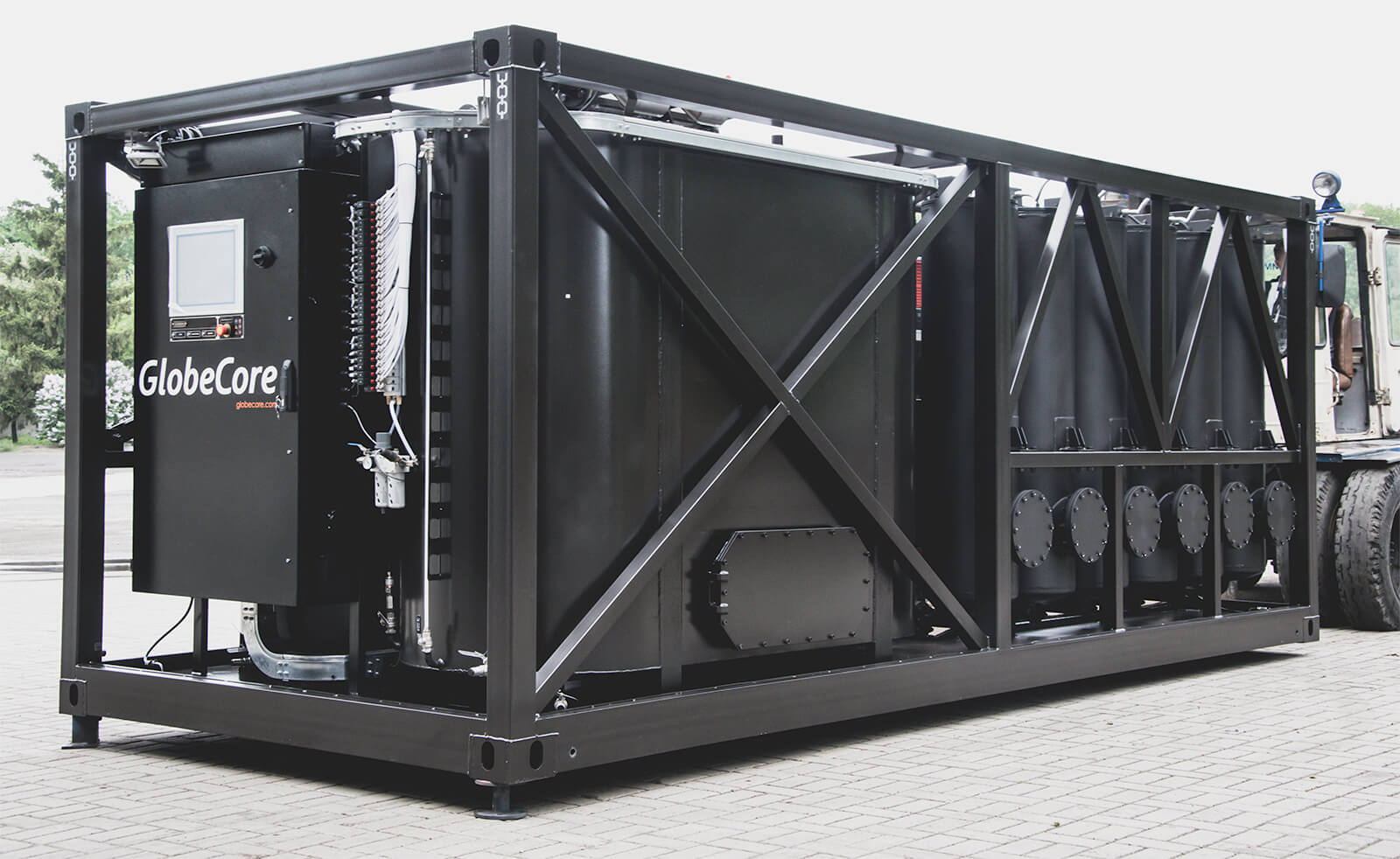 After a time period when oil is left in a storage tank to settle out suspended solids and free water regeneration is carried out on 20-25% of the Plant's production capacity to regenerate the oil to "like new" conditions in 1 pass.
 Available Models
Model
Degassing Unit
Regeneration Unit
Model
Capacitylitres/hour
Model
Fuller's earth amount, kg
СММ-2R/600
CMM-0,6
600
СММ-2R
300
СММ-6R/1000
CMM-1
1000
СММ-6R
800
СММ-6R/3000
CMM-3
3000
СММ-6R
800
СММ-12R/4000
CMM-4
4000
СММ-12R
1600
СММ-12R/6000
CMM-6
6000
СММ-12R
1600
СММ24R/10000
CMM-10
10000
СММ-24R
3600
Texas In stock
CMM-0.6 Oil Degassing/Oil filtration cart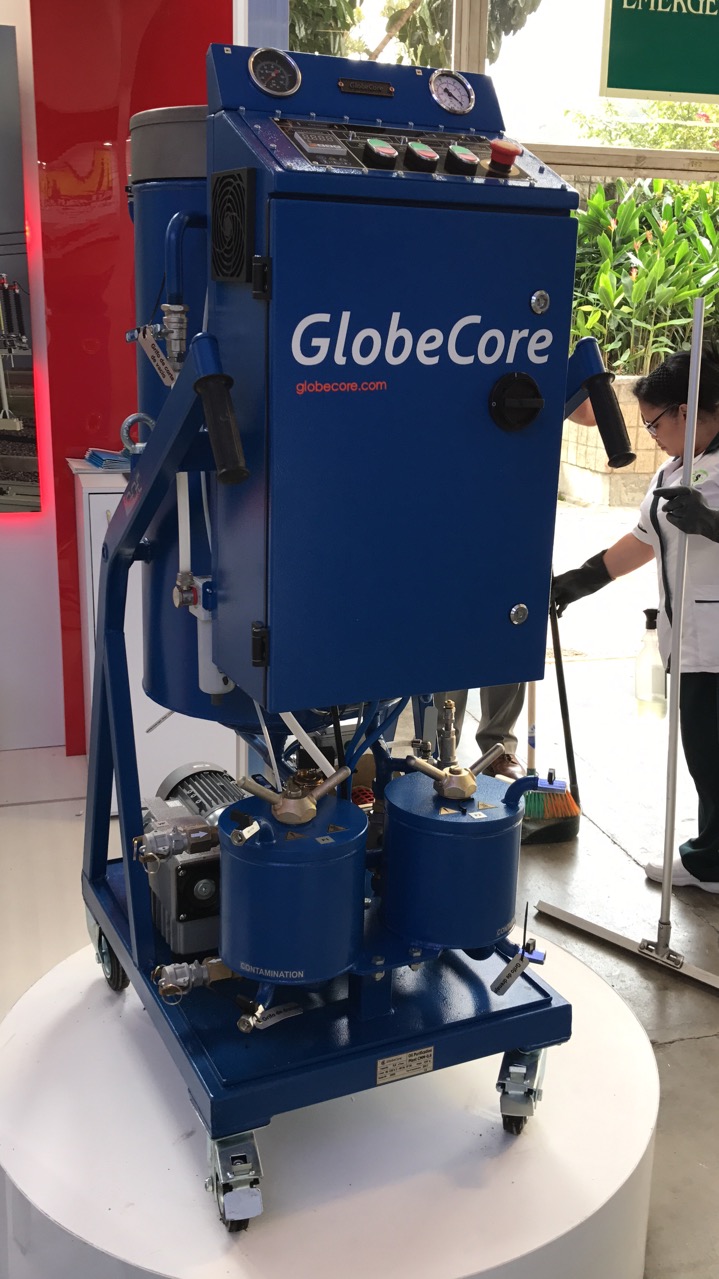 CMM-Gl wind turbine gearbox oil changer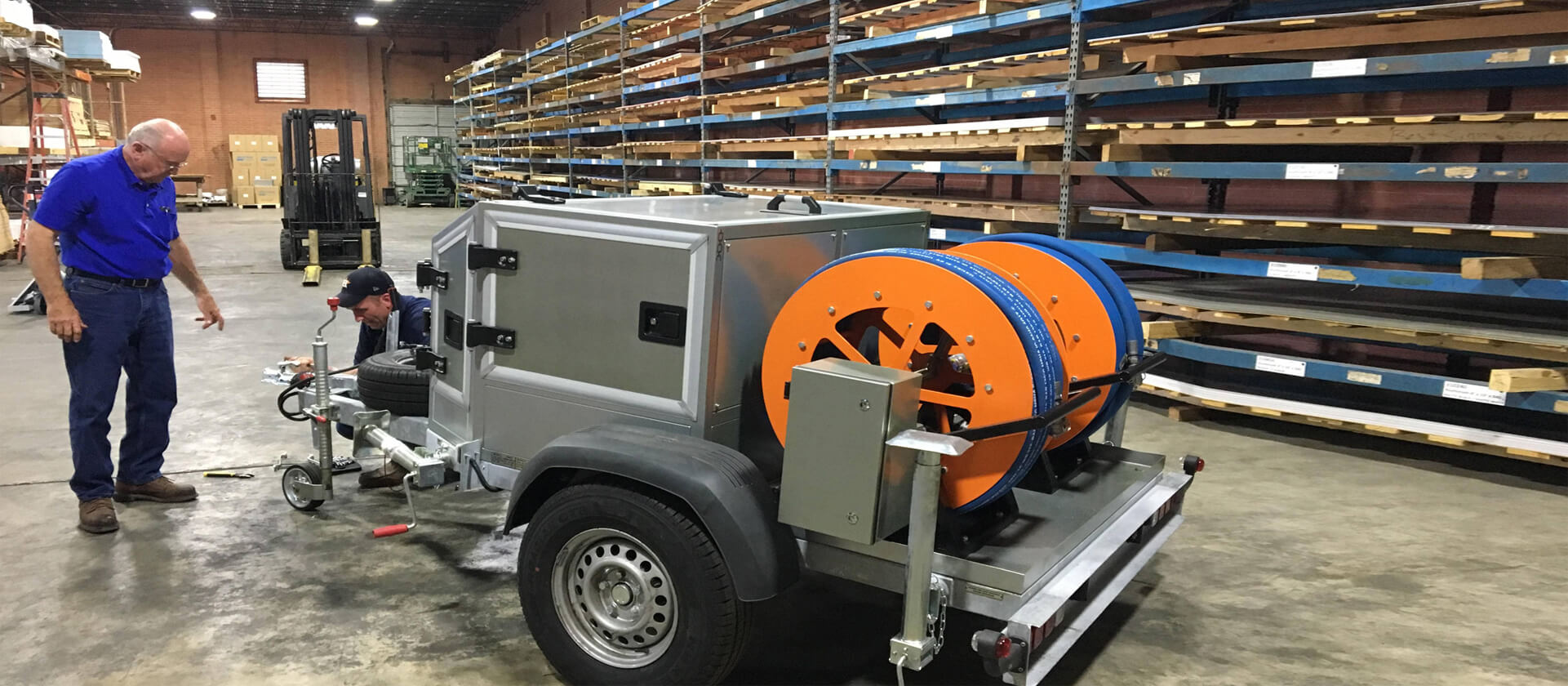 CMM-10A Oil Degassing Plant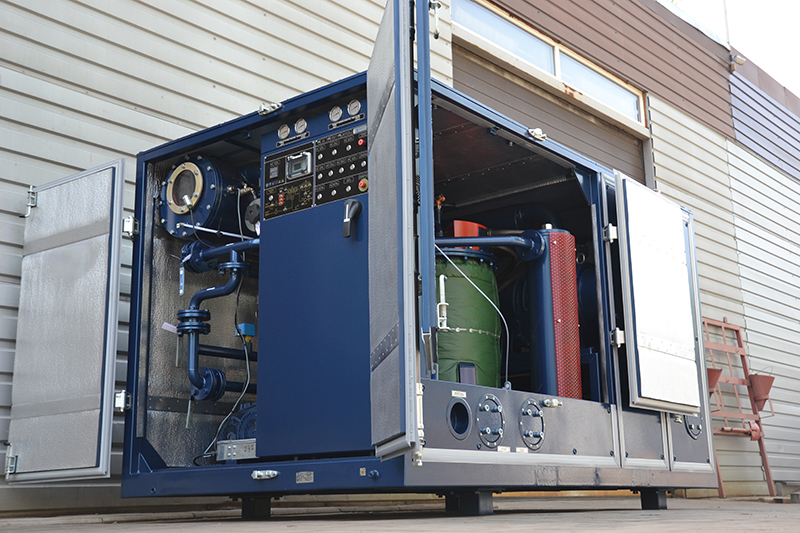 Our Contacts
Globecore USA
Sales and Service center
GC Technologies LLC
Address:
1110 Paige Houston, Texas 77003
Contact:
Att: Dave Wilson Tel:
713-202-7983
E-mail:
us@globecore.com