UVD Vacuum filling unit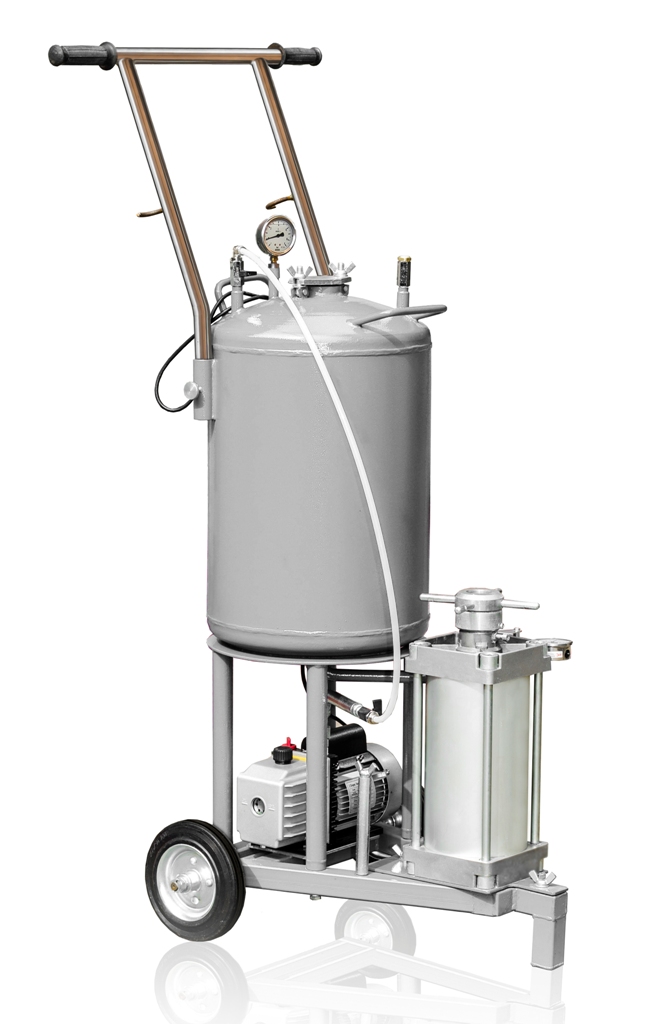 Vacuum filling unit – GlobeCore
The UVD vacuum filling unit is designed for preparation (degassing), storage, transportation and adding of transformer oil into the high voltage ports of transformers and switches; the unit is designed for operation at power plants, substations and other energy facilities.
Parameter

Value

Amount of prepared oil, liters/gals

30/7.8

Amount of oil in filling section, liters /gals

4/1.06

Residual pressure in degassing section, Pa (mm.hg)

6.7 (5х10-2)

Oil supply pressure, MPa (kg/cm2)

Up to…0.4 (up to…4)

Nominal power, kW

0.25

50/60 Hz power supply voltage, V (60Hz USA)

220

Dimensions, mm/ft:
• length

• width

• height

900/2'11"

780/2'7"

1500/2'4"

Empty weight, kg/lbs

80/176.8
GlobeCore manufactures and supplies equipment for purification of transformer, industrial, turbine and other types of oils. GlobeCore oil recycling plants are convenient, practical and functional. Their operation is not accompanied by harmful emissions into atmosphere. In addition, they consume minimal power, helping to save on expenses.