BRPS Zeolite Regeneration Unit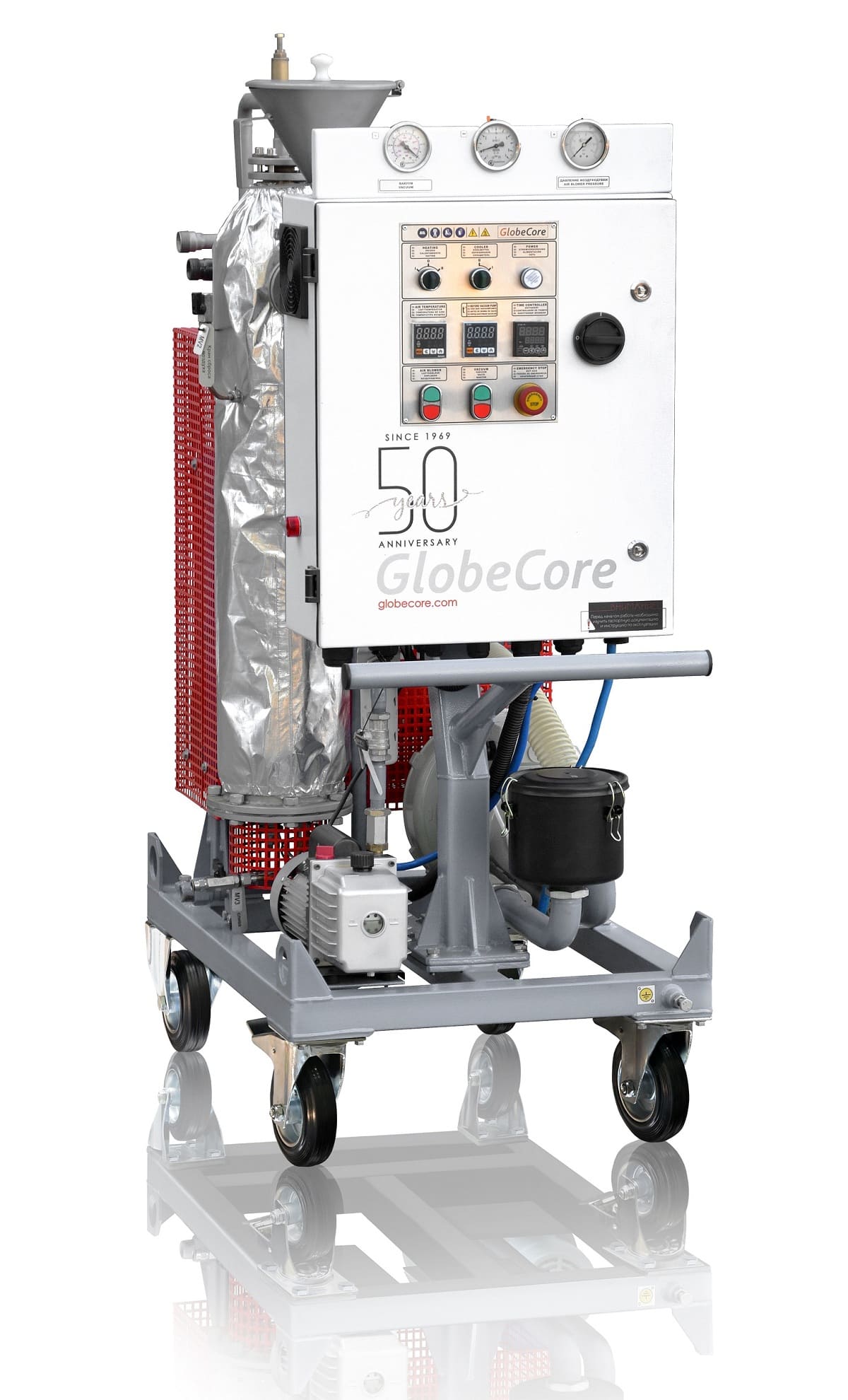 The BRPS zeolite1Zeolites are microporous, aluminosilicate minerals commonly used as commercial adsorbents and catalysts. regeneration unit is designed to purge sorbent2A sorbent is a material used to absorb or adsorb liquids or gases. with overheated steam to remove residual oil and toe remove the captured water (thermal desorption) by electric heating. The unit is most often used by electric energy, industrial and other facilities, which use adsorption3 for drying4The drying process should be carried out to remove water from zeolite. of lubricant and electrical insulation oil5Insulating oil is an oil that is stable at high temperatures and has excellent electrical insulating properties..
The unit can operate in the following modes:
steam purge;
drying;
evacuation and cooling
No

Parameter

Value

1

Steam purge:

– steam temperature, ºС

– pressure, MPa

– heater power, kW

150

0.5

12

2

Drying

– air blower capacity, m3/minute, minimum

– air temperature, ºС

2.3

150-250

3

Evacuation

evacuation rate, liters/sec
residual pressure, mbar (mPa), max

6.6

2.5 (250)

4

Max air heater power, kW

10.8

5

Max cooler fan drive power, kW

0.75

6

Nominal power, kW, max

13.2

7

Dimensions, mm:

– length;

– width;

– height

1100

650

1350

8

Weight, kg, max

210
almost complete restoration of various sorbents (zolite, silica gel etc)
significant extension of sorbent life;
simple operation and servicing.