March 1-4, Dubai hosts the annual 41 th Exhibition of energy companies  – Middle East Electricity 2016.
With more than 1,500 international companies from 56 countries and more than 2,000 professionals, representing Middle Eastern branches taking part. One of the participants is a German company GlobeCore GmbH –  introducing an oil regeneration plant UVR.
There, on the spot – their employee Frank May is conducting an experiment on special laboratory equipment in oil purification.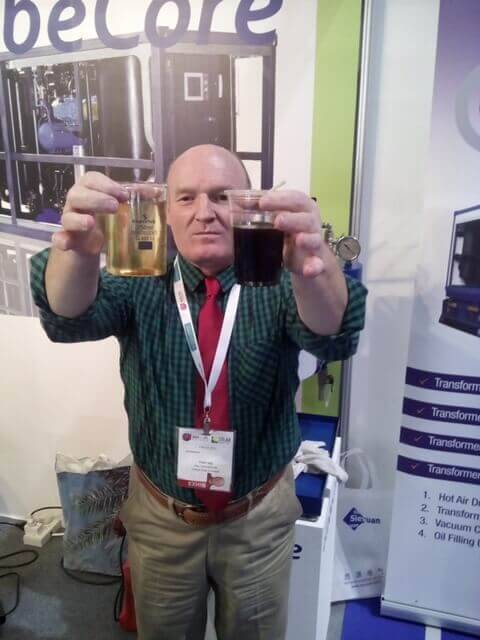 Dielectric Oil before and after purification
The  visitors of the exhibition are surprised and happy with the result.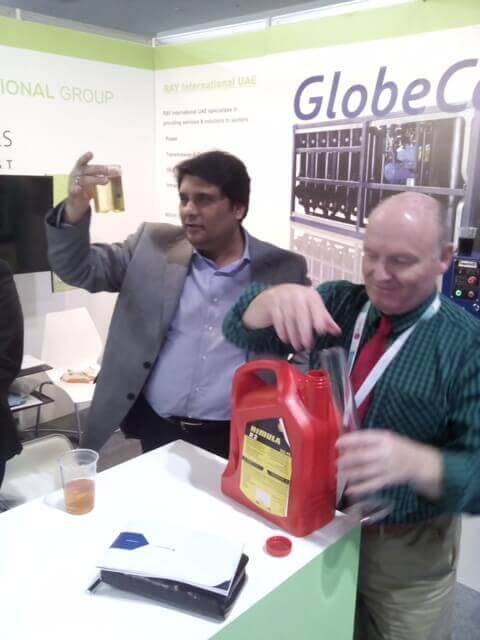 This year the exhibition is held in conjunction with Solar Middle East 2016 – the largest event in the Middle East, dedicated to solar energy. Solar energy has once again been recognized as one of the most promising sectors of the economy, especially in the Middle East. The already built solar power plant in Egypt, Morocco, and India – were discussed. And the possibilities of applying this experience on a larger scale. The country of focus  was – Egypt.
His Highness Sheikh Mohammed bin Rashid Al Maktoum, Vice President and Prime Minister of UAE, Ruler of Dubai, visited the exhibition on March 2. He expressed his satisfaction with the Abu Dhabi and Dubai giant solar power plants, built in 2013 and wished for further successful development of similar projects in the UAE, and increasing solar power capacity in the next 5 years.
This exhibition shows the potential of the countries of the world for the efficient use of raw materials needed for energy production, as well as a desire to protect the environment from pollution and overconsumption of natural resources of the planet.