Wind Turbine is a large and complex construction, which function is to produce electricity. Sure that its efficiency is dependent from its components condition. One of the most important details is wind turbine gearbox. If any of the windmill inner parts wears out quickly, it causes financial damages and even danger. That's why wind turbines need proper lubrication and constant maintenance.
What is a Wind Turbine Gearbox Itself?
Wind turbine gearbox is a special device inside the electrical windmill, which main function is to increase speed of windmill rotation. In its turn gearbox is a part of turbine drivetrain, which is responsible for windmill motion. Thus wind turbine gearbox is crucial for power produsind efficiency.
Generally it is a large and powerful device in transmission system, that can have various design and configuration depending on manufacturers requirements.
Picture 1. Wind Turbine Gearbox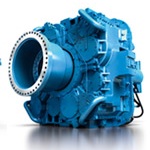 In outline a gearbox  increases the low speed shaft from about 30-60 rotations per minute (rpm) to the high speed at about 1,000-1,800 rpm.
Gearboxes (or reducers) of wind turbines are usually developed using various software modeling tools, computer models and calculation methods. Models used throughout the industry are complex from simple contact pinion models and bearing stiffness models to full-scale simulations of the entire system.
Wind turbine gearbox is placed inside the housing on top of the tower. There are dozens of different models of gerboxes, depending on sizes and the generator power. But any of them need quilified and
There is used oil for drivetrains lubrication.
Picture 2. Wind Turbine System Construction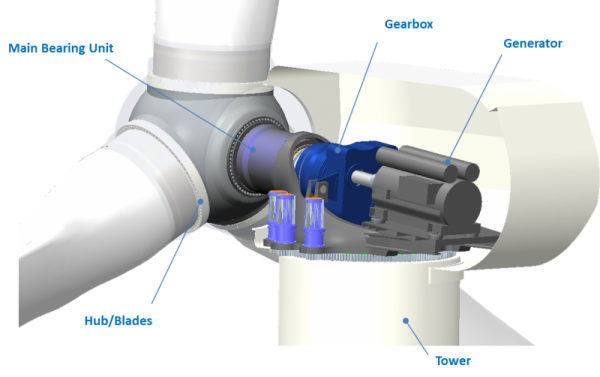 Gearbox Oil Maintenance
As a wind turbine uses lubricating oil system, it needs proper and constant maintenance. First of all, what plays a big role is supply of clear and high-quilified lubricant. It must be of appropriate consistance and have no outlier intermixtures.
Reliability issues will never disappear completely, but solving the problems in time should lead to a reduction maintenance costs in aging wind farms.
The service life of the gearbox can be extended by proper care. It should include oil analysis, then obvious oil cleaning or changing if needed.
Attentive gearbox maintenance practises extend life of the wind plant.
System Fails Reasons and Consequences
One of the most common reasons of wind turbine system failures is poor lubrication. As result, gearbox wears out. There is a number of different factors:
gear-tooth and axial cracking;
heating
clogging
rusting
All this issues can cause failures in turbine work and even lead to dangerous consequences. Of course there are many other possible reasons of wind turbine braking, but a key factor is mostly poor oil condition.
Threat of danger can be really colossal. Not enough controll and care may lead to breaking, that can provoke a fire.
Picture 3. Wind Turbine on Fire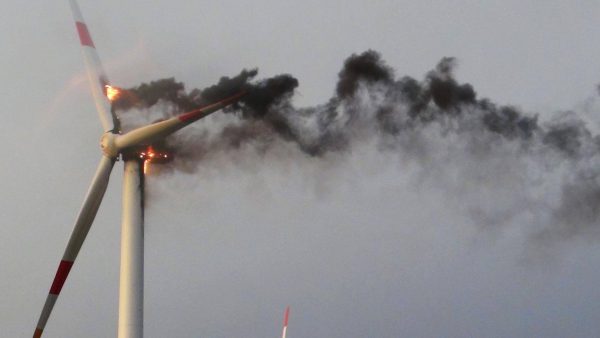 GlobeCore Maintenance Equipment
GlobeCore produces equipment for wind turbine gearbox oil treatment. Special CMM-G plant has the newest technologies of wind turbine servicing in different ways: gearbox oil cleaning, gearbox oil changing etc. This equipment allows quick and efficient operations.
There is also CMM-GL maintenance plant, that is designed for smaller turbines.