Colloid Mill CLM-40.2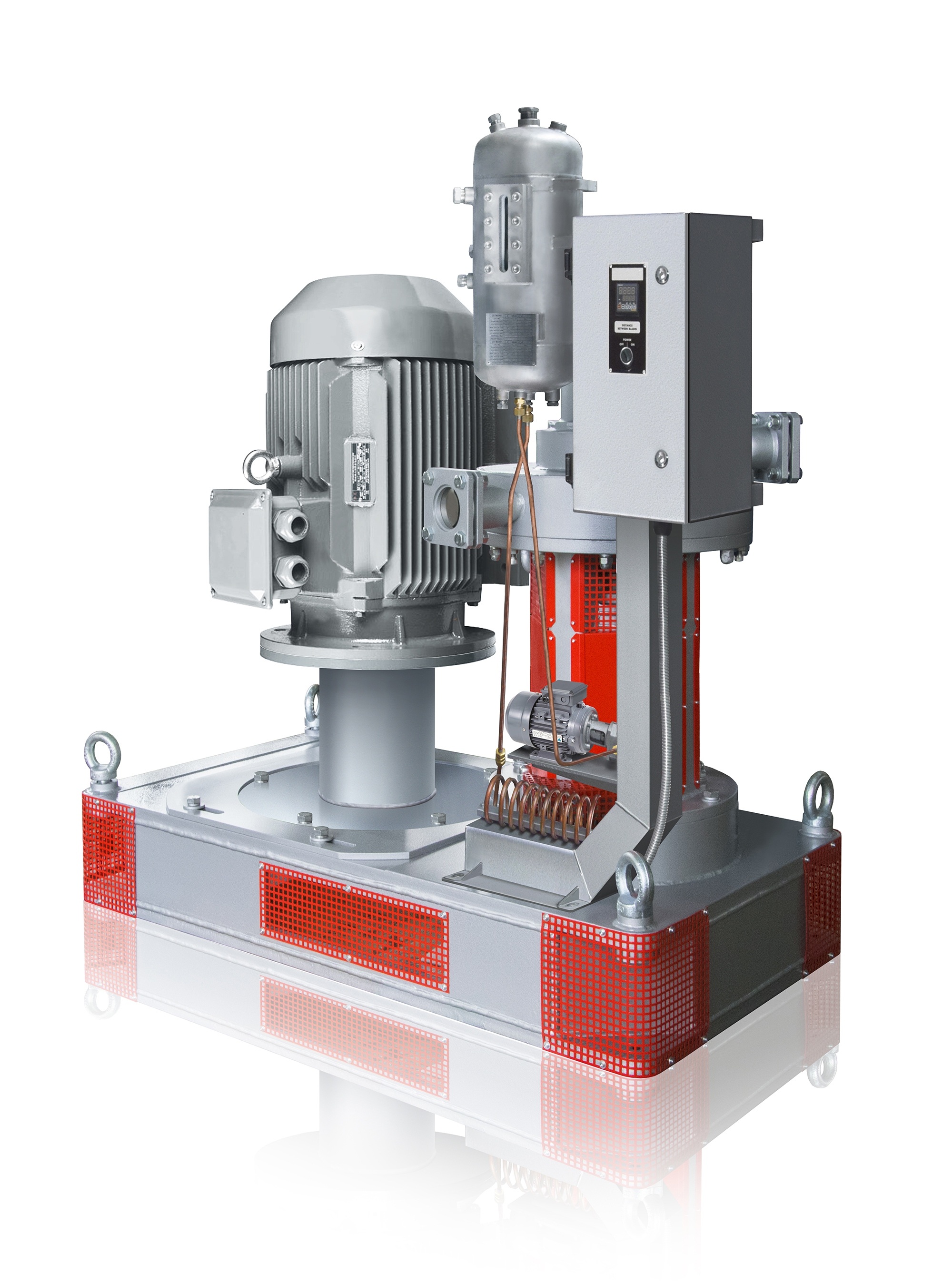 Colloid mill1A colloid mill is a machine that is used to reduce the particle size of a solid in suspension in a liquid, or to reduce the droplet size in emulsions. CLM-40.2 is designed for grinding of granules or particles of SBS polymer2Poly (styrene-butadiene-styrene) or SBS, is a hard rubber that's used to modify asphalt, to make soles of shoes, tire treads, and other places where durability is important. for production of modified bitumen3Modification of bitumen is the incorporation of special additives in bitumen by mechanical mixing or chemical reaction..
The unit may be supplied either as a part of a plant or separately for retrofitting into existing equipment.
The unit is designed for operation either indoors or outdoors under canopy.
The design of the unit allows operation in temperatures from +50С to +400С.
Parameter

Value

Capacity, m3/hour

30

Operating pressure, MPa

0,6

Nominal RPM

3000*

Drive power, kW

110*

Suction/charge mean bore diameter, mm

80/80

Heat carrier max temperature, ºС

180

Dimensions, mm:
– length

1700*

– width

900*

– height

1500*

Weight, kg

1150*

Note.* – the mill is supplied without electric motor
Delamination  resistance of mixture;
Adjusted rotor-stator gap  without need of disassembling.