USB-5 high-speed mixing unit for production of sanitizers (0.15 – 0.3 m3/h)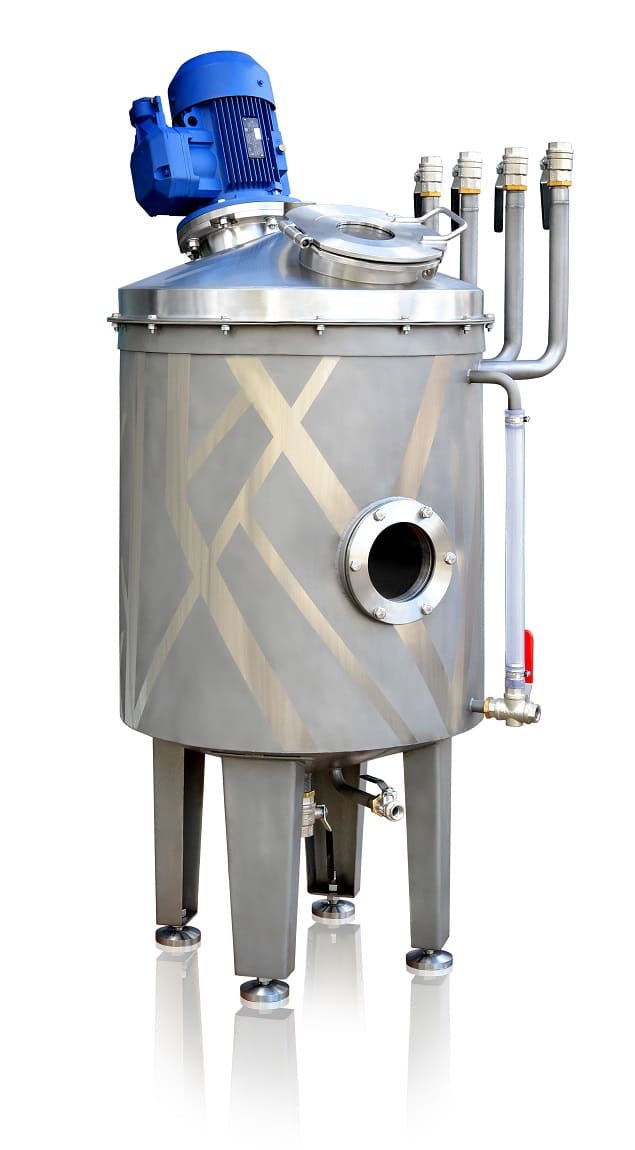 USB-5 high-speed mixing unit is intended for production of sanitizers based on alcohols and water solutions. The design provides for mixing two to four separate liquids (main ingredient, additional ingredients) determined by formulation and fed batchwise by a transfer pump into a tank equipped with a mixer. If necessary, it is possible to increase the quantity of mixed ingredients. The free-flowing ingredients which are soluble in liquid and have the particle sizes permissible for utilized transfer pump can be added through a feeding hatch.
Seq.No.

Indicators

Values
1.  
Quantity of mixed ingredients

2–4*

2.  
Capacity, L/cycle, not less than

150*

3.  
Number of recommended operating cycles, cycles/hour

2

4.  
Total tank volume, L

250

5.  
Required power, kW

1.1

6.  
Power voltage (50 Hz, 3 phases), V

380


7.  
Dimensions in working position, mm

– length

– width

– height

 

810

770

1,600

8.  
Weight, kg (lb), not more than

150
* The quantity of mixed ingredients and the capacity depend on the formulation
reasonable price;
compact sizes and light weight;
simplicity of design;
mixing two to four ingredients;
the unit design allows for operation at both newly constructed and existing enterprises.