TOR-1 diesel fuel moisture content tester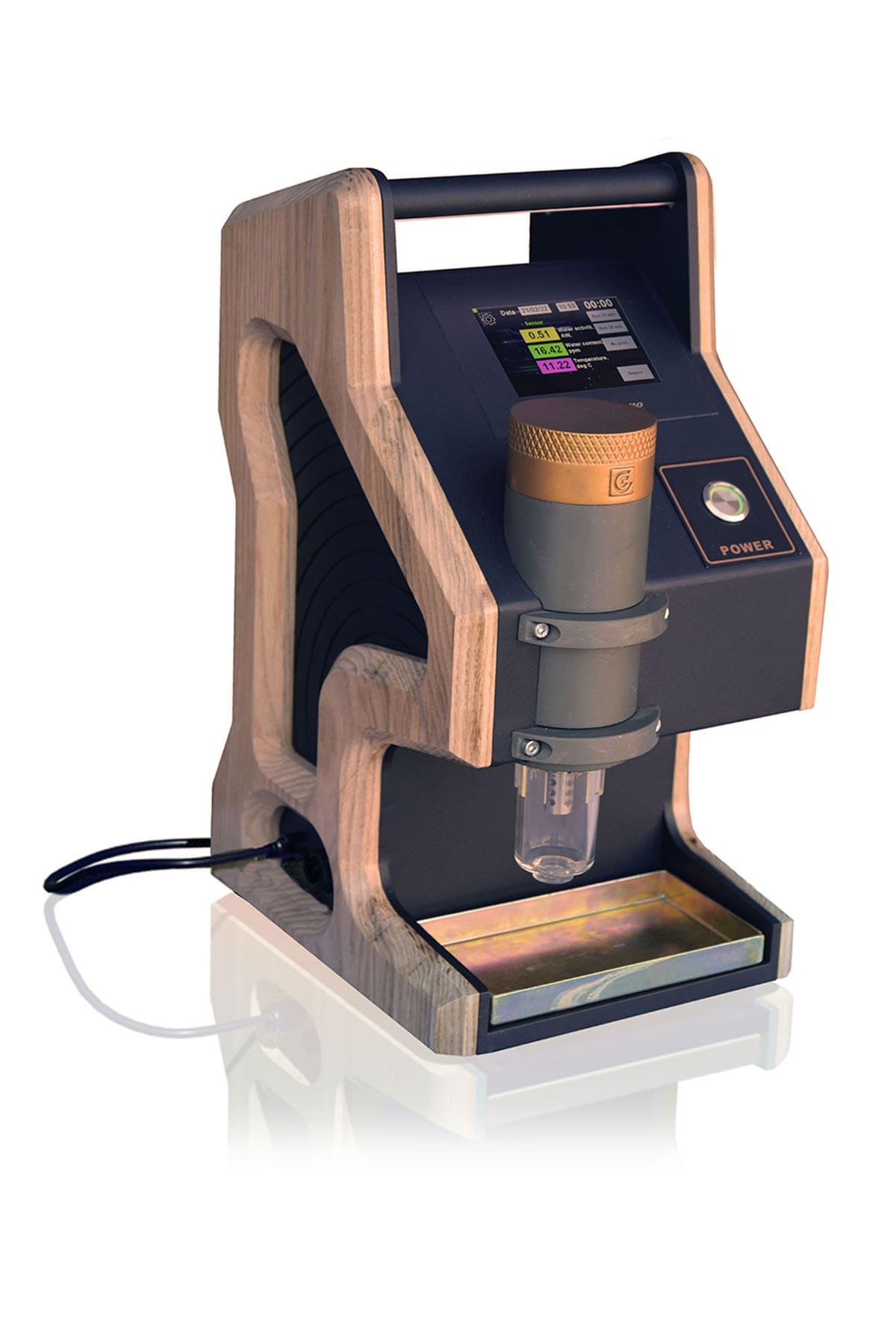 TOR-1 diesel fuel moisture content tester is designed to detect the mass fraction of dissolved water in diesel fuels.
When operating this device, it is necessary to take into consideration that the tester is only a reference point for fast detection of moisture content; a final analysis requires contacting a certified laboratory.
In the best-case scenario, standard laboratory analyses take a day and require a great input of human and financial resources. The use of TOR-1 allows diagnosing the diesel fuel as soon as possible.
Components of TOR-1 diesel fuel moisture content tester
The device combines all the devices necessary for simple and convenient operation:
LCD-panel to display the moisture content of tested diesel fuel;
intake container for tested diesel fuel;
moisture sensor to detect the mass fraction of moisture in diesel fuels;
printer for paper output of test results.
Principle of operation
The measurement of moisture in diesel fuel is similar to that of moisture in air. The water content in diesel fuel can be described as an absolute value in ppm or a relative value of aw:
ppm means the ratio between the weight of water and the weight of diesel fuel;
aw means the actual moisture content as a percentage of the diesel fuel fully saturated with moisture.
The value aw = 0 stands for moisture-free diesel fuel, while aw = 1 stands for diesel fuel fully saturated with moisture.
The instrument measures aw using a capacitance sensor that ensures a long-term stability and an excellent resistance to contamination. The measured physical quantities include active water (aw) and temperature (T). Using these quantities, the express tester calculates the moisture content (ppm) in diesel fuel. Measured and calculated values are available on two freely scalable and configurable analog outputs.
№

Parameter

Value

1
Operating range, aw (active water (aw))

0…1

2
Operating range of dissolved water content measurement, ppm

0….500

3
Precision at 20 °C

±0.02 aw (0…0.9 aw) ±0.03 aw (0.9…1 aw)

4
Temperature measurement

yes

5
Operating medium temperature, °С

0…55

6
Required power, W

10

7
Single phase 50Hz AC power supply voltage, V

220

8
Dimensions, mm, not more than

– length

– width

– height

190

255

365

9
Weight, kg, not more than

5.9
compactness;
ease of operation: in order to change the sample, it is enough to change the removable container and to press the Start button for starting the measurement;
multifunctionality;
it operates without a personal computer;
it can be used for diesel fuel testing in the field due to a sufficient degree of protection (metal vandal-resistant buttons, sensitive element protection, integrated protection of electrical equipment) and a stabilized power supply;
the measurement results can be printed out using an integrated printer.