CMM-4,0LT Industrial Oil Purification Unit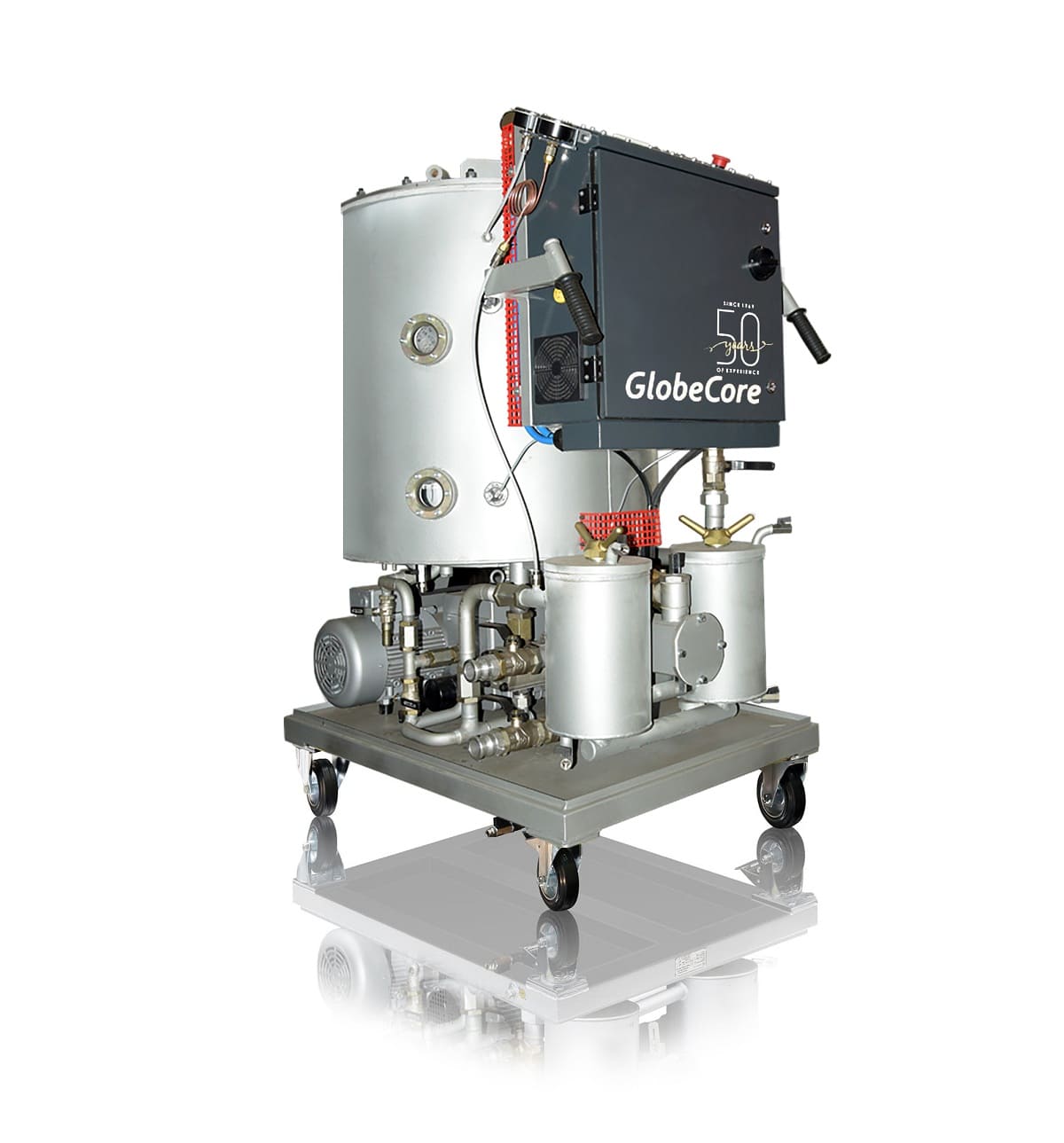 The CMM-4,0LT mobil oil unit is designed for filtration and thermal and vacuum drying of oils used in lubrication systems, seals and hydraulic systems of gas turbines and gas pumping assemblies, gas compressors, as well as transformers, in the course of operation and servicing of such systems.
The unit can be used to remove water, free and dissolved gas from oils by heat and vacuum, heat and dry electrical equipment with hot oil, as well as remove solid particles with highly efficient filters.  This unit is designed for companies that process or handle oils.
The unit can be optionally fitted with moisture sensors, coalescent filter elements and touch screen controls.
Parameter
Value

1 Processing rate, liters/minute (gpm), not less than

 

– heat and vacuum drying and filtration mode

70 (18,5)

2

*

Processed oil parameters:

 

– ISO 4406 oil purity, at least:

17/15/12

– free water removal, %

100

– dissolved water and gas removal, not less than, %

90

3 Process temperature range, ºС ( ºF)

 

 

– low limit

+10 (50)

– high limit

+70…+80 (158…176)

4 Output pressure, bar (psi), not less than

1,5 (21,8)

5

Heater power, kW, max

36

6 Maximum power requirement, kW

46

7 Power supply parameters

 

– voltage, V

Customizable

– AC frequency, Hz

– phases

8 Dimensions, mm (in), max

 

– length

1435 (56)

– width

830 (33)

– height

1500 (59)

9 Weight, kg (lbs), max

700 (1540)
Note-    * initial oil parameters:
volumetric gas content: less than 10,5%

moisture content by weight: less than 0.005% (50 ppm)

temperature: 0 ºС (32 ºF) and above
versatility of use;
compact size;
high mobility.