CMM-1 MOBILE OIL PLANT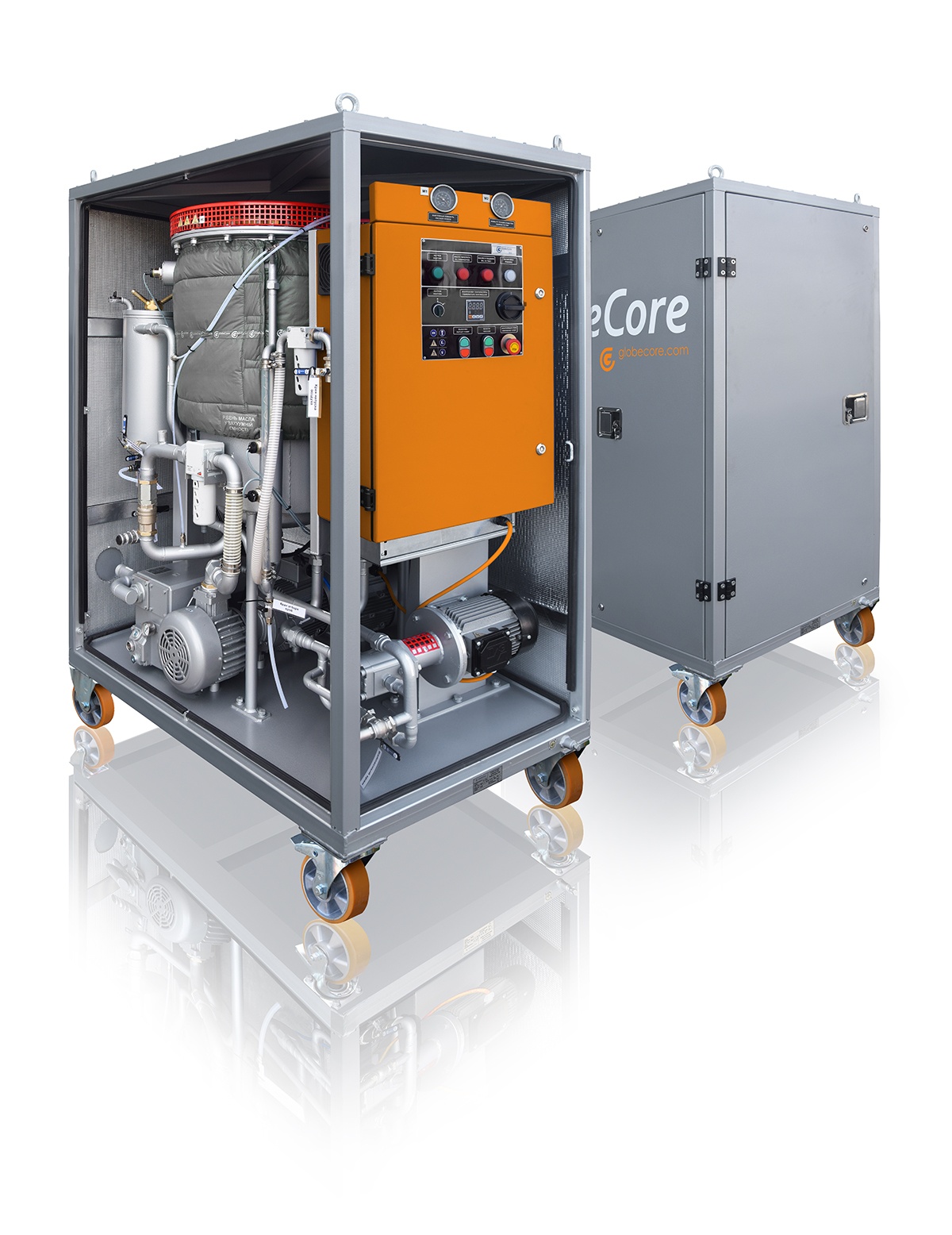 The plant is assembled on a frame, supporting the unit's components:  input and output oil pumps, dielectric control cabinet, vacuum1 chamber, coarse and fine cartridge filters2, vacuum pump3 and pipelines with valves.
Parameter
Value
Capacity, м3/hour / gals. per hour:
1.0/264.7
Max oil output temperature in heating mode, °C/°F
60/140
Processed oil parameters*:
10.0
• mass moisture content, g/ton max
• filtration fineness, micron
5
Oil output head, meters /yards
20/21.86
Max inlet pressure, MPa
0.1
Oil heater power, kW
25.2
Oil heater max mean surface power, W/cm2
1.1
Nominal power, kW
29
50 Hz AC power voltage, V**
380
Dimensions, mm/ft
1300//4'3''
• length
• width
800/2'8''
• height
1550/5'1''
Weight, kg/lbs
540/1193
Note:  * Initial oil parameters:
mass moisture content – below 005% (50 g/ton)
heating of oil in the unit to +60ºC ±5ºС/140ºF ±9ºF for 30 minutes;
gas content below 10%.
**All equipment sold in the USA is designed to operate on 60 Hz AC Power
oil is purified by heat and vacuum, no need to reactivate or dispose of sorbent media;
simple operation and servicing;
mobility;
several operation modes (filtration, heating, filtration and vacuum purification, degassing).