Industrial oils filtration unit CMM-1,2Fr with self-cleaning filters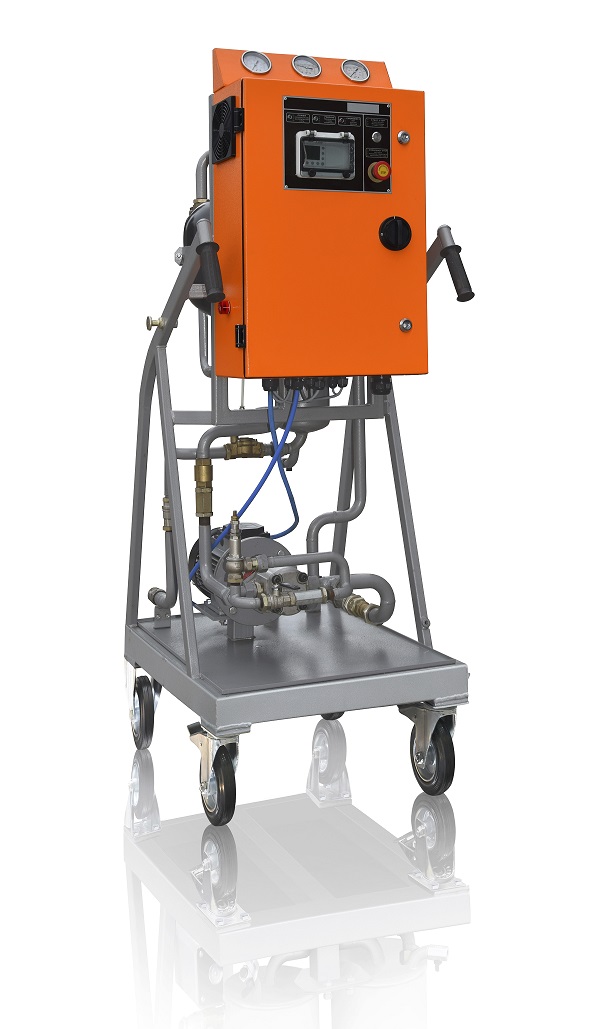 The CMM-1,2Fr unit is designed to clean oil-based liquids (oils, cutting fluids, working fluids for hydraulic systems of machines and equipment) from mechanical impurities. The unit ensures the purity of liquids in the production, repair and maintenance of equipment of power enterprises, construction and road equipment, engines, machine tools, process equipment, etc. The unit increases the reliability and durability of hydraulic oil systems and assemblies.
The CMM-1,2Fr unit is able to process mineral oils of the following properties:
kinematic viscosity, mm2/s at 50°C, max – 400;
ISO6 4406 purity class, min – 21/19/16.
Principle of operation
There are three modes of the unit operation: refilling the hydraulic accumulator, filtering the liquid and cleaning the filters. The filters are self cleaning automatically. CMM-1,2Fr determines the each operating mode duration by itself.
The parts of the unit are:
Pump unit.
Coarse (mesh) filters.
Fine cleaning cartridge filters.
Safety valve.
Control cabinet.
Hydraulic accumulator.
Wheels-mounted metal frame (pallet).
Piping.
№

Parameter

Value

1

Processing rate, m3/h

0,5 … 1,2

2

Filtration fineness, μm

5

3

Hydraulic accumulator output volume, l

4

4

Oil pressure in the accumulator, bar, max

12

5

Processed oil temperature, °C

0…70

6

Power consumption, kW

1,5

7

Nominal oil pressure at the inlet, bar, max

0,3

8

Oil pressure at the transfer pump outlet, bar, max

12

9

Three phase 50Hz (60 Hz) AC power supply voltage, V

Is determined by customer

10

Dimensions, mm, max

     • length

     • width

     • height

800

620

1500

11

Weight, kg, max

130
there is no need to change self-cleaning filter elements;
the equipment is able to function non-stop due to the installed filter elements;
compact dimensions;
the unit is made on high mobility wheels-mounted platform.