Breakdown Voltage Tester TOR-100 (TOR-100 SL)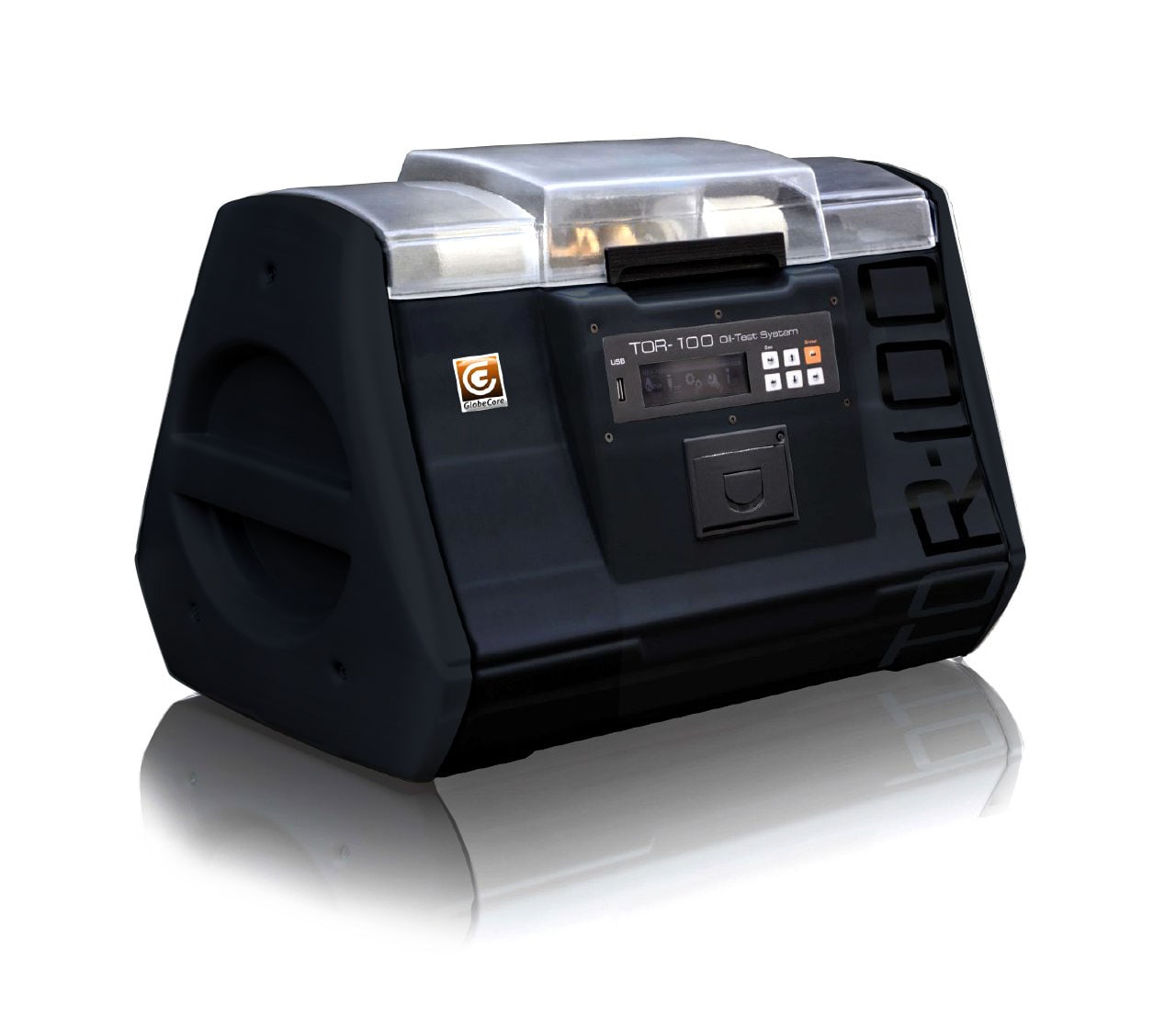 TOR-100 tester is designed to determine the electrical breakdown voltage of transformer oil and other liquid dielectrics in accordance with IEC 60156, VDE 0370, ASTM D877, ASTM D1816, IRAM 2341. This list of standards may be supplemented and modified both with customer preferences taken into consideration and as new versions of standards become available.
Principle of operation
The working core of the tester is a high-voltage transformer and electronic modules. The principle of operation of the device is to gradually increase the voltage on the secondary winding of a high-voltage transformer from zero to maximum value, or to a value at which there will occur a breakdown of a liquid dielectric poured into a measuring cell installed on the high-voltage contacts of the transformer and constituting a part of its output electrodes.
A voltage rise at the high-voltage contacts of the secondary winding of the transformer occurs due to a gradual increase in the voltage on the primary winding when sinusoidal voltage is applied thereto from a controlled master inverter.
No.

Parameter

Value

1
Operating AC voltage, V

85 – 264

2
Power frequency, Hz

48 – 63

3
Power requirement, VA

70 max

4
Maximum output voltage, kV

Sinusoidal, up to 100 kV RMS

5
Measurement tolerance of output voltage

±1 %

6
Voltage increase rate, kV/s

From  0.5 to 10

7
Resolution of output voltage indication, V

100

8
High voltage shutoff time after breakdown, µs

10 max,

4 typical

9
Measuring cell volume, cm³

500

10
Ambient temperature measurement range, °С (°F)

-10 – 50 (14 – 212)

11
Resolution of temperature measurement, °С

1

12
Integrated printer

Yes

13
Operating temperature, °С (°F)

-10 – 50 (14 – 122)

14
Storage temperature, °С

From – 20 to + 60

15
Relative humidity, %

Up to 90 without condensation

16
Atmospheric pressure, mm Hg

630 – 800

17
Dimensions, mm

510х300х350

18
Weight, kg, not more than

30
automated and accurate measurement of breakdown voltage up to 100 kV;
instantaneous (4 µs) test voltage shutoff upon breakdown;
an integrated printer is available, measurement results can be printed out;
there is a USB connector for connecting a flash drive; it is possible to record the information from the test data archive in order to further rerecord it on a computer;
easy and convenient to operate and maintain.