UVB-1 EXTENSION 1 M3/HOUR PRODUCTION CAPACITY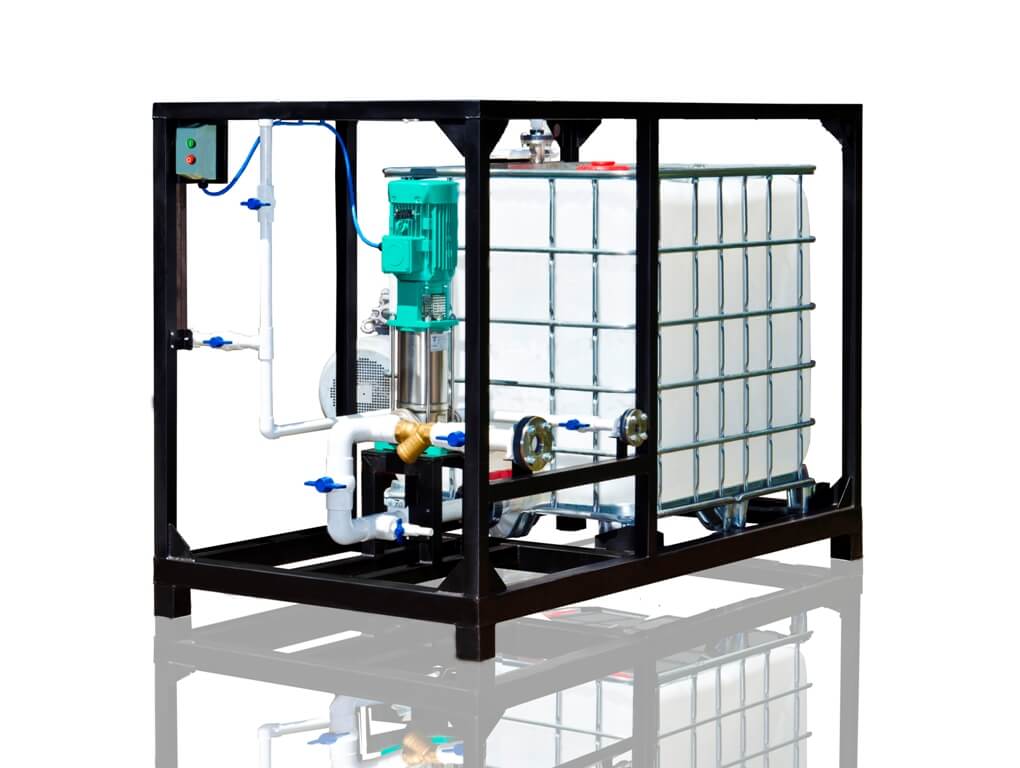 The water phase extension section allows to more than double the production capacity of UVB-1 due to elimination of time required for preparation of blend in the unit.
Addition of the extension section to the bitumen1 unit allows to operate continuously.
The design of the unit allows operation in ambient temperatures from +5°С to +40°С.
The UVB-1 plant is designed for production of anionic2 and cationic bitumen emulsions3 for repairs and construction of roads, as well as liquid rubber4, which can be used for roofing5. A 1 cubic meter per hour unit is ideal for small repair facilities with daily need of 6 – 9 tons of emulsion.
Bitumen emulsions were first used in Europe in the 1930s. Since then, the industry has seen many promising designs, which allowed to improve production efficiency and process, as well as product yield. At this time, bitumen emulsions of all types (anionic, cationic, water in oil, oil in water, fast, medium and slow setting) are, without a doubt, a promising material for various construction works. The number of processes where bitumen emulsions are used is growing.
| | |
| --- | --- |
| Specifications | Value |
| Minimum pump capacity, m3/hour | 12 |
| Temperature of water input to the extension, °С | 40–60 |
| Max nominal power, kW | 3 |
| Power voltage at 50Hz, V | 380 |
| Dimensions (L/W/H), mm | 2230/1170/1500 |
| Max weight, kg | 370 |
Production of high quality asphalt emulsion regardless of initial bitumen quality by adding plasticizers, adhesion additives and thinners;
Production of all emulsion types, CRS6, CMS7 and CSS-1,28, as well as anionic emulsion of corresponding types, including subtype h;
Blend concentrate is diluted by water directly in the unit;
Safety of operation (emergency interlocks in place);
Emulsion complies with ASTM D 2397-98 and D977-98;
Small footprint;
Simple servicing and operation.