Transformer Oils Breakdown Voltage Tester TOR-80A (TOR-80 ASL) with battery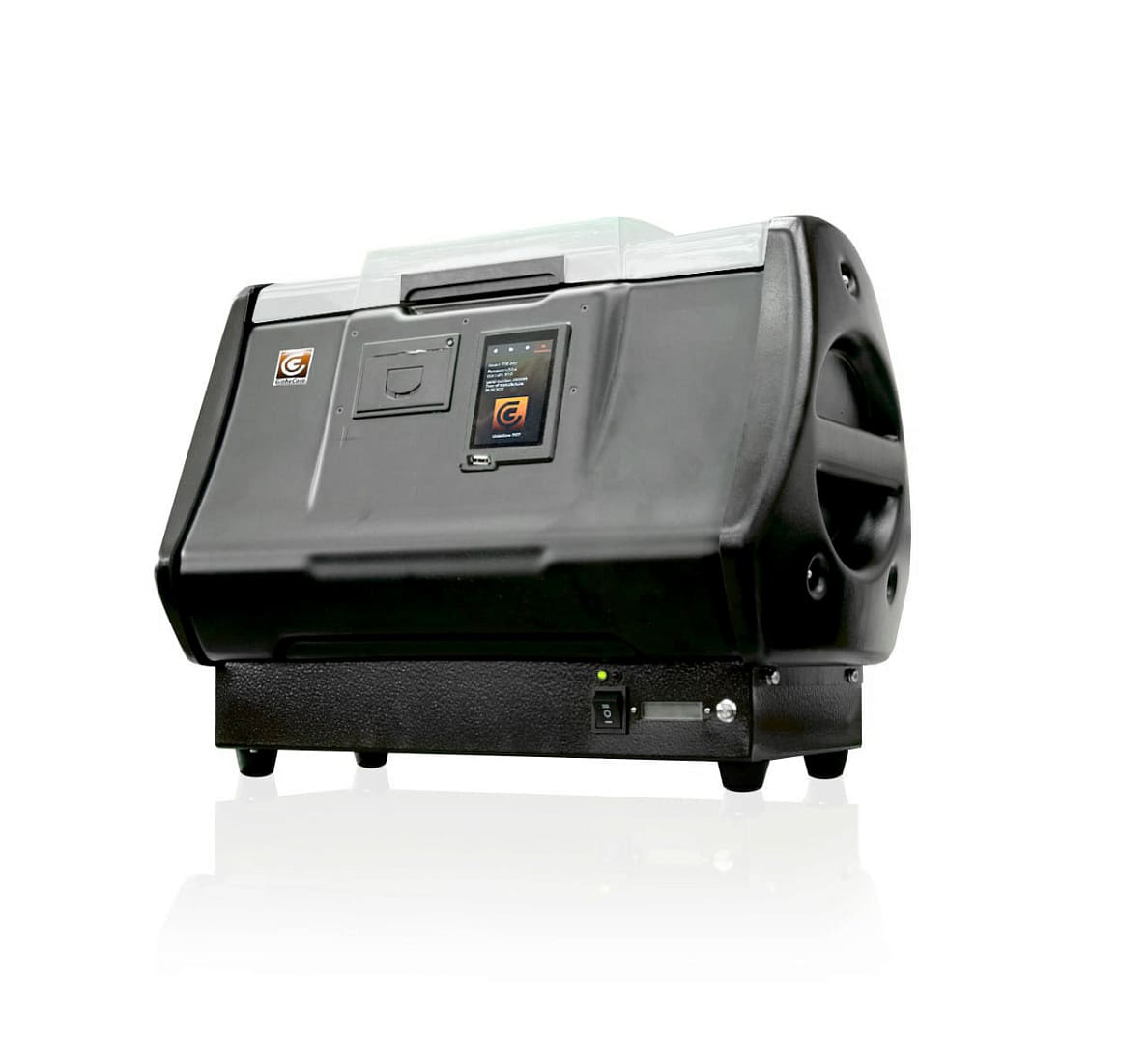 The TOR-80A (TOR-80 ASL) tester is designed for assay transformer oil and other liquid dielectrics by measuring the electrical breakthrough voltage. The electrical breakthrough voltage is measured in accordance with IEC 60156, VDE 0370, ASTM D877, ASTM D1816, IRAM 2341. This list of standards can be modified and expanded according to the customers' wishes and to the development of standards' new versions.
The TOR-80A (TOR-80 ASL) tester feature is an internal rechargable battery that provides the possibility of autonomous operation in the field at the place of the transformer functioning.
Testing procedure
The start screen appears on the display after filling the measuring cell with oil and switching the device on. The operator selects the type of oil and the procedure of testing. TOR-80A starts testing automatically. The result totals are displayed after the last test cycle breakthrough. If needed result totals can be transferred for printer directly from the tester.
№

Item

Value

1

Operating AC voltage, V

85 – 264

2

AC frequency of the power network, Hz

48 – 63

3

Electrical power, VA

70 max

4

Max. output voltage, kV

Sinusoidal, up to 80 kV RMS

5

Output voltage measurement accuracy, %

± 1

6

Voltage increase rate, kV/sec (adjustable)

0.5 – 10.0

7

Measurement limit when displaying the output voltage, V

100

8

High voltage timeout after breakthrough, µs

10 max,

4 typical

9

Measuring cell roominess, cm3

500

10

Temperature measurement range, °C (°F)

0 – 100 (32 – 212)

11

Temperature measurement limit, °С

1

12

Built-in printer

yes

13

Rechargable battery pack

yes

14

Time of continuous autonomous operation (from battery), h

8

15

Battery charging time, h

8

16

Operating temperature, °С

-10 – 50 (14 – 122)

17

Transportation and storage temperature, °C

From -15 to +40

18

Relative humidity, %

Up to 90 without condensing

19

Atmospheric pressure, mmHg

630 – 800

20

Overall dimensions, mm

510х300х413

21

Weight, kg, max

38,1
tester can work autonomously for eight hours on fully charged battery;
tester meets the highest technical requirements, has modern electronics,     design and software;
tester is a reliable, practical and easy to use device;
tester saves time and money by testing the oil at the transformers operation site.